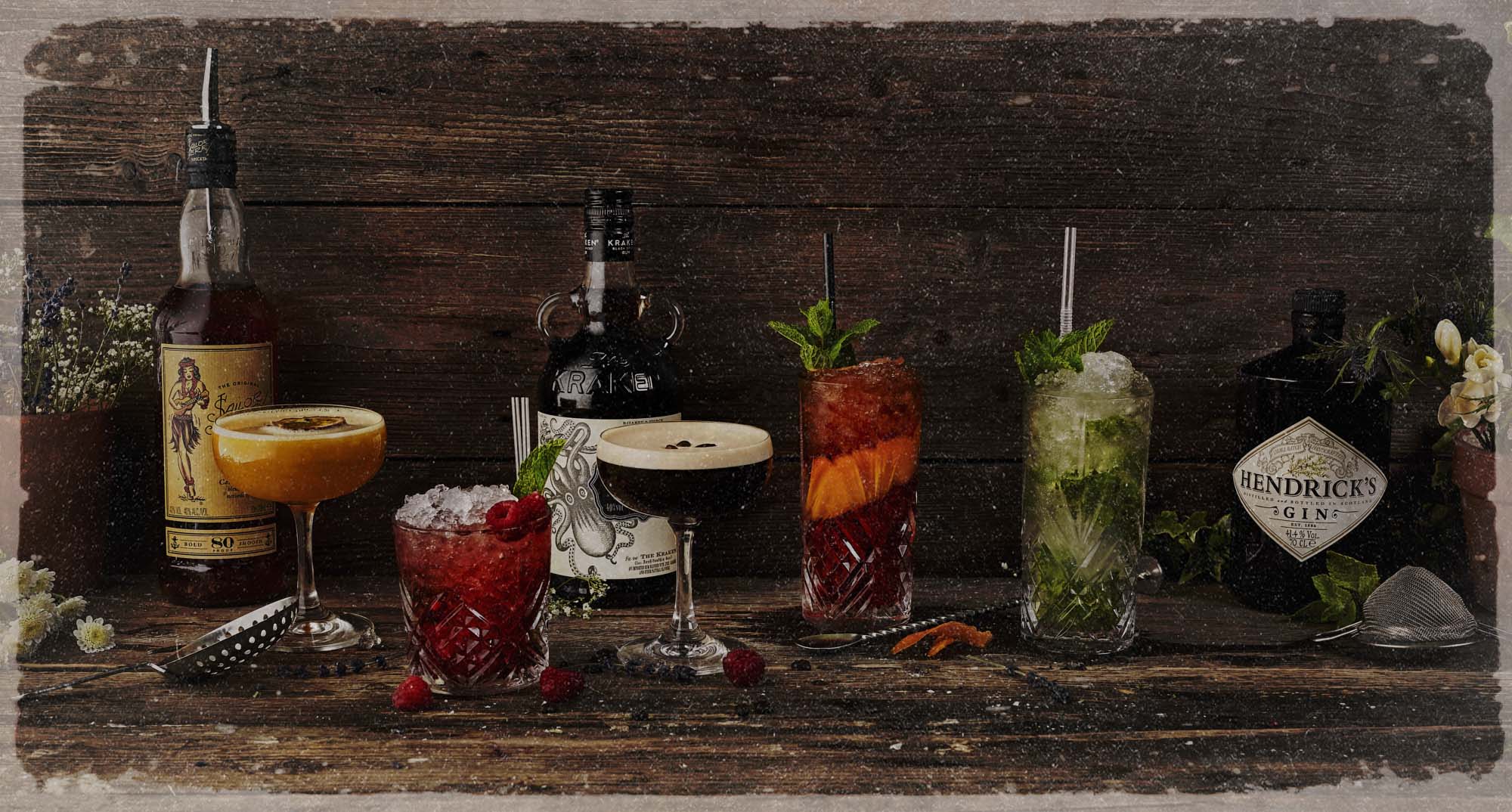 Hop, Skip & Juice 🌱 Pale Ale - New England / Hazy
A TROPICAL PALE ALE WITH HEAVY DOSES OF CITRUSSY SIMCOE TO GET LIPS HOPPING. A beer that'll get lips hopping and mouths skipping.This tropical pale ale is jumping with juice and filled to the brim with feel-good flavour. Beers like this are the reason we leap out of bed in the morning. Dive into splashes of citrussy Simcoe and delicate drops of Citra, complete with a soft juicy finish. HAZY JUICY CITRUSY.
Eric the Seagull 🌱 Sour - Blackcurrant Gose
Eric lives in our second home: Binibeca, Menorca. We have crafted a beer which takes us back to the sunshine in our favourite seaside holiday place, where theres a salty tang in the air. Dry, sour and very, very fruity, its a lovely refreshing beer with just a slightly salty finish.
Bavo pils is a beer with a low alchohol percentage of 4,2%.
Grapefruit 🌱 Shandy / Radler
Now that you've discovered the new unique taste of our beer, we salute your ways to keep it fresh. As an original - the first to combine Hefeweizen beer and grapefruit juice, we'd like to introduce you to the "proper" pronunciation of our unusual and challenging name: Chauffeur + ah + (The) Hoff + ah!
Haze 🌱 (GF) Cider - Traditional / Apfelwein
Thatchers Haze is a cloudy premium cider crafted with specially selected eating apples to create a crisp, sweet finish. It is the juice of the Jonagold Apple that brings a naturally cloudy appearance to this chilled cider.
Big Squeeze 🌱 🥭 Mango Pale Ale
We're kicking off 2022 with a beer that truly smacks. Make way for waves of Mango and Mosaic in this juicy, tropical, and sweet, Mango Pale Ale. Coming in at a sessionable 4.0%, Big Squeeze, is a beck and call to those sunny days where all you want is a citrus, floral and slightly bitter beer to freshen your palette.
Best Bitter 🌱 English Bitter
Mills Brewing patiently make complex and nostalgic beers with their house blend of yeast and bacteria. Here, we got together to use BOXCAR's house blend of yeasts to create another nostalgic style, a Best Bitter. Fruit flavours from the yeast, toffee and honey sweetness, balanced with large amounts of Goldings hops.
Hefe-Weißbier 🌱 Wheat Beer - Hefeweizen
The No. 1 Hefe-Weißbier in Germany and one of the world's favourites. Naturally cloudy and shining silky gold in the glass under a really strong head of foam. At the first mouthful this Weißbier classic has a mild aroma of banana. Finer palates detect a trace of mango and pineapple and the balance between sweet and bitter. Beer connoisseurs appreciate the fine note of yeast and the mild but sparkling mix of aromas. It is a typical beergarden beer, which brings people together all over the world.
Münchner Hell 🌱 Lager - Helles
Our Original Munich Lager is a true classic with its clear and bright gold sparkling hue, crowned by a pure white head. A beer which always goes down well: mild, elegant malts, with a hint of sweetness and a soft hint of hops in the background. This Munich beer is ideal to accompany spare ribs and spicy dishes. Just try it!
Sabro Hazy Vermont IPA 🌱 IPA - New England / Hazy
Leading with Sabro hops, this Vermont style ale is a full-tilt fruit hit of tangerine, coconut, tropical fruit, and stone fruit. Bringing the signature SALT style to cask, expect a hazy beer with smooth body and balanced bitterness.
Glacier Gold Ale uses a combination of Montana Malted barley, along with three other specialty malts, to create a golden colored, aromatic, top fermented brew that is light in body and full of flavor. The American Citra hop is used to provide tropical fruit aromas that make this session beer the perfect refreshment. We like to say that this beer - much like the views is Glacier National Park - is "Ahhh Inspiring."
Old Peculier is possibly one of the country's most well-known and loved ales. This unique, beautiful brew is often imitated but never matched and is sold literally all over the world. With countless awards to its credit, it is something of which every Briton can be very proud and is the epitome of the greatest of British brewing tradition. In the early years of the modern brewing era, about two hundred years ago, many brewers produced a dark, strong 'stock' beer in the winter months, to provide a base amount of fermented beer to add to beers brewed in the rather more volatile months of the summer. Old Peculier probably owes its origins to this. The name pays tribute to the unique ecclesiastical status of Masham as a 'Court of the Peculier' and is also reference to the strong characteristic of the beer! For many years it was affectionately referred to as Yorkshire's 'Lunatic's Broth'.
Cuvée du Château Belgian Quadrupel
Cuvée du Château is a perfect beer for food pairing. The taste is similar to an aged Kasteel Donker that has been maturing for ten years with hints of port. Delicate hop bitters in the finish follow the initial hints of roasted and caramelised malt. Cuvée du Château is very tasty with game or in combination with a cheese platter!
Delirium Nocturnum Belgian Strong Dark Ale
A warm velvety soft character beer with a strong taste and long lasting bitter aftertaste - Delirium Nocturnum is the sister Belgian ale to Delirium Tremens. It is a Belgian ale that is strong, complex, with lots of flavour and character. Delirium Nocturnum is a triple fermented beer with re-fermentation in the bottle.
Colour and sight: Deep dark red colour, with a light pink, compact and lacing head. Scent: Soft fruity aroma, with hints of almond and mildly sour cherries. Flavour: Sweet and fruity, with a nice balance between sweet and sour. An excellent dessert beer.
Früli Strawberry Beer Fruit Beer
Früli is a high quality Belgian white beer blended with pure fruit juice. The strawberry juice compliments the zesty fruitiness of the wheat beer and the result is a natural, soft and refreshing drink that is simply delicious!
NOTE: The ABV-value of this beer varies, in the United States 6.9% is used. The Orval's brewery produces only one beer to sell, a beer with a high fermentation that continues in the bottle. It is 6.2% ABV. This beer is brewed exclusively from spring water, barley malt, hop cones, candy sugar, and yeast. The aroma and the fine taste are due more to the hop cones and the yeast than to the malt that is used. What's special about Orval's beer is that hops are added at two different stages of the production process. First, in the brewing room, a large quantity of very fine hops are added – this produces the famous bitter taste and is the reason why the beer keeps for a longer period of time. Later, in the storage cellars, hops are once again added. This is the so-called British "dry hopping," which produces the delightful aroma that completely enraptures even the most carefully forewarned taster. In the tasting room, Orval's beer and cheese make a really good pair: the unique shape of the bottle and the glass, the design of the label, the coasters and other publicity materials – it's all a legacy from the early 1930's.
Timmermans Framboise Lambicus Lambic - Framboise
Timmermans Framboise is made by adding 100% natural raspberry flavouring to lambic. After a period of maturation in oak barrels, the beer turns a delicate shade of pink that is sure to delight you. Framboise Timmermans is a beer to be sampled with finesse and elegance.
Timmermans Kriek Lambicus Lambic - Kriek
From the cherry tree's transient flowers, its fruits ripen – round, red and packed with sunshine. Timmermans Kriek blends its famed lambic with this sweetness for a beer that can quench any thirst. Its natural freshness will make you blush for joy. Its flavour is all cherry, as is already apparent from its very powerful nose. Its acidity is neutralised by its agreeably sweet and fruity bouquet. Its taste pervades the mouth and lingers gently, elegantly tinted with summer cherries.
Timmermans Pêche Lambicus Lambic - Fruit
Timmermans Pêche is made by adding 100% natural peach flavouring to lambic fermenting in oak barrels. This beer's characteristic aroma is very pleasant on the nose, and it has a velvety flavour and a creamy foam. Timmermans Pêche is a fruity drink, very easy on the palate, to be drunk with a smile on one's lips.
Westmalle Trappist Extra Belgian Enkel / Patersbier
This is one of the oldest beers of Westmalle Abbey, with a tradition that dates back to the start of our brewery. It was created to drink with meals in the abbey, something the monks still do today. As a top fermented golden yellow Trappist beer, the Extra is unique in combining a low alcohol content (4.8%) with a rich flavour. Enjoy its fruity notes and its refreshing, thirst-quenching character.
Ayinger Frühlingsbier Kellerbier / Zwickelbier
This naturally cloudy "Frühlingsbier" is bottled unfiltered, one of the results being that the beer retains many natural, protein, hops and yeast elements. The fine, natural cloudiness and the flowery-yeast aroma allow the beer-lover to anticipate the richness of taste that this refreshing, very drinkable beer offers, a beer that is also thoroughly distinguished by a pleasantly bitter sensation. From a nutritional-physiological view it must also be emphasized that this beer makes a significant contribution to good health with its vitamin and mineral-rich yeast content. From the beginning of March, beer enthusiasts can enjoy this seasonal Ayinger beer specialty for a brief period.
Paulaner Hefe-Weißbier Alkoholfrei / Weissbier Non-Alcoholic Non-Alcoholic Beer
Natürlich, isotonisch und kalorienreduziert – aufgrund der vielen wichtigen Nährstoffe ist unser Hefe-Weißbier Alkoholfrei, das ausschließlich aus natürlichen Zutaten gebraut wird, der ideale Durstlöscher für die aktive Freizeit. Mit nur 115 kcal pro Halbe hat unser Alkoholfreies weniger Kalorien als eine Apfelschorle und überzeugt dennoch durch den vollen Weißbiergeschmack seines großen Bruders: naturtrüb, spritzig-frisch und mit fruchtigen Aromen. ZUTATEN: Wasser, Gerstenmalz, Weizenmalz Hopfen HOPFENSORTEN: Herkules MALZSORTEN: Helles Weizenmalz, Dunkles Weizenmalz, Pilsner Malz (Helles Gerstenmalz), Münchner Malz (Dunkles Gerstenmalz)
Paulaner Natur Radler / Lemon Radler Shandy / Radler
Super refreshing Light beer with natural Lemon, Orange & Lime juice. Established in the early 17th century by the Paulaner monks, the brewery caused quite a splash with its first beer. Their first beer, a strong bock called Salvator, was so delicious and successful that other local breweries wrote to the council asking for them to restrict its sale to save others from closing. ABV 2.5% Pack Size 24 x 500ml Cans Age Verification Required on Delivery: This product is not for sale to people under the age of 18. Proof of age and a signature will be required on delivery.
Schöfferhofer Grapefruit Shandy / Radler
Now that you've discovered the new unique taste of our beer, we salute your ways to keep it fresh. As an original - the first to combine Hefeweizen beer and grapefruit juice, we'd like to introduce you to the "proper" pronunciation of our unusual and challenging name: Chauffeur + ah + (The) Hoff + ah!
Aecht Schlenkerla Eiche - Doppelbock Rauchbier
Following century old recipes all malts made at the Schlenkerla brewery are dried by wood fire. While for the classic "Aecht Schlenkerla Rauchbier" traditionally beech has been – and still is – used, the malt for "Schlenkerla Oak Smoke" is kilned with oak wood. The resulting Oak Smoke Malt has a smoother and more multi layered smoky note than the intensely aromatic Beech Smoke Malt. The hence complex smokiness in "Schlenkerla Oak Smoke" is paired with the multifaceted bitterness of finest Hallertau aroma hops. With 8% alcohol and amber color it matures for months in the deep brewery cellars underneath Bamberg into a special treat for smoke beer lovers for Christmas.
Aecht Schlenkerla Rauchbier - Märzen Rauchbier
Bamberg's speciality, a dark, bottom fermented smoked beer, brewed with Original Schlenkerla Smokemalt from the Schlenkerla maltings and tapped according to old tradition directly from the gravity-fed oakwood cask in the 14th century brewery tavern.
Helles Yeah Lager - Helles
Helles style dry-hopped with Denali.
Lucky Jack Grapefruit Edition Pale Ale - American
Our Flagship beer Lucky Jack gets a kick in the ass with more fruit, we simply added Grapefruit peels and Pink Grapefruit juice for the summer beer edition. Slight more pink, slightly more acidic, a lot more fruity and fresh! Unfiltered and limited for the summer!
Lucky Jack Mango Pale Ale - American
When we first opened Canteen in 2017, we celebrated the opening with a one-off batch of Lucky Jack Mango which sold out almost instantly. Now that the worldwide mango-craze is in full swing, we decided to relaunch the original Norwegian mango beer. Fruity, tropical and refreshing, Lucky Jack Mango is the perfect beer for the summer holidays.
Shuffleboard Lager - Japanese Rice
Shuffleboard is a collaboration between LERVIG and UK-based YouTube brewers Bin Day Brewing Co. It's a cross between a Mexican lager (brewed with maize) and a Japanese lager (brewed with rice), and is one of the crispiest, most drinkable beers we've ever made. We also gave it a light dry hop of New Zealand varieties Motueka & Hort9909 (an experimental hop) which lends very subtle tropical and stone fruit characteristics to lagers. It's brilliant yellow with a fluffy, white head that lingers long after it's poured into your glass. The bitterness is balanced without any sharp edges, while body is smooth and the finish is clean – inviting sip-after-sip.
Supersonic IPA - Imperial / Double
More than Double-Hopped With Citra. Supersonic is a double-hopped, Double India Pale Ale. With the amount of Citra hops used, expect some seriously tropical flavours in this can.
Yakima Valley IPA - American
Our flagship premium strength beer, Yakima Valley is packed full of our favourite American hops. It's our own celebration of everything we love about IPAs. American IPA packed full of Amarillo, Cascade, Chinook, Citra and Summit hops.
05|India Pale Ale – Talus & Amarillo IPA - New England / Hazy
Talus and Amarillo hops combine in this soft New England-style IPA. New season Talus brings flavours of tropical fruits, pine and sage alongside an explosive orange and lemon blast from the Amarillo. A liberal oat addition helps create a beer that is deliciously complex, smooth, full-bodied and juicy.
Snap Decision Brown Ale - American
This American Brown Ale has been brewed with a doff of the cap to the first wave of American craft brewers. A considered malt bill gives good mouth feel backed with a deft use of classic U.S. hop varieties in the copper and dry hop.
Our flagship India Pale Ale brewed relentlessly hoppy since 2011.
The human tendency to seek patterns in random information. The strongest of our core range was inspired by sipping (rather strong) beers and philosophising about life. A Belgian-style Tripel of a simple composition – the palest Pilsner malt, sugar to lighten the body, and some hops to balance it out.
Plum Dubbel Belgian Dubbel
Brewed with our friends at Ossett Brewery, a progressive and passionate brewery housed in the heart of Yorkshire. This beer displays malty sweetness, with hints of caramel rounded by fruity esters. Followed up by a deep plum flavour and drinkable tang.
Lager Bere Lager - Helles
Bere (or bigg) is a landrace 6 row barley variety that has a long history in Scotland. It's "probably" the oldest cereal thay's cultivated in the UK. Recently it's almost all been grown up in Orkney and Shetland, but our malt comes from Paxton Home Farm in the Borders, and was malted by our pals at Simpsons Malt. This is our first Helles style beer, and brewed with 100% bere. We have a bit lower hopping rate to to squeeze as much bere character in there as possible.
Our core-range Pils is our take on a classic German-style Pilsner. This is the beer we drink to celebrate the end of the working day. Clean, crisp, and refreshing with bitterness balanced by bready malt character. Brewed with 100% low colour Golden Promise malt, fermented with a German lager strain and hopped with classic noble varieties.
Stout Beer Stout - Irish Dry
Dry stout is black beer with a dry-roasted character thanks to the use of roasted barley. The emphasis on coffee-like roasted barley and a moderate degree of roasted malt aromas define much of the character. Hop bitterness is medium to medium high.
Millionaire Stout - Milk / Sweet
Salted Caramel + Chocolate + Milk Stout Sometimes a drink can make you feel so decadent it's like you're a millionaire; this beer wraps you in a velvety cocoon, dresses you in a smart suit and takes you out for a special night on the tiles. Sweet and salty collide in this rich, balanced and smooth dessert stout. Lactose, caramel and high quality Valrhona cocoa nibs provide a chocolate and caramel backbone alongside the roasty malts whilst the Cornish Sea Salts gives a savoury salty kick, raising this beautiful beer above the norm.
Heavy Dreams Barleywine - English
An English style barley wine, hopped with Godiva, First Gold, and Bullion. A classic sticky sweet barley wine, with notes of figs, caramel, ripe blackberries, and almonds. It's heavy, man. Vegan friendly.
Wee Rudie Scotch Ale / Wee Heavy
A classic Wee Heavy, with loads of sweet sweet caramel. Brewed for Collabfest 2021 with BrewDog Leeds.
Divide By Many Stout - Imperial / Double
The biggest Stout we have ever attempted!
Light Bulb Pale Ale - New England / Hazy
As pale as a 100W light bulb but as juicy as an IPA. Session-able, quenching and totally addictive. Biscuity malt base with a hint of sweetness all drenched in fruity/dank hops.
Abduction (11%) Stout - Imperial / Double
KEG AND CAN EDITION 11% Raspberry & Plum Imperial Stout - Surrender yourself to this uplifting raspberry and plum Imperial Stout. Dark, rich and sweet, the flavours in this brew are out of this world. Bold plum and raspberry flavours beautifully integrated with a sweet, malty stout.
Lemon Meringue Sour - Fruited
Fruited Sour Ale w/ Lemon & Marshmallow.